MONTEREY
AT
DR. CLARK AND ASSOCIATES
My newest venture is at Dr. Clark and Associates, the Central Coast's premiere center for Cosmetic Dermatology with me at the helm. Come and see me for your beautifying regiment!
SAN MATEO
AT
ENHANCED MEDICAL GROUP
I am the Owner and Medical Director of EMG, a Skin Care Center & Regenerative Medicine/Metabolic Medicine Office focused on making you look and feel years younger.
SAN FRANCISCO
Come visit me at my beautiful San Francisco location just 2 blocks from the water in the Marina District.
Dr. Lindsay Clark
Services Offered
Treatments Performed With Precision, Technique, Experience and Care Each and Every Visit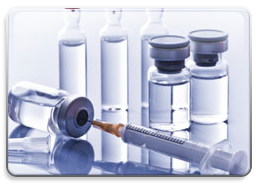 Botox & Fillers
Professional administered injections aimed at reducing fine lines and wrinkles & enhancing/reversing areas of collagen loss.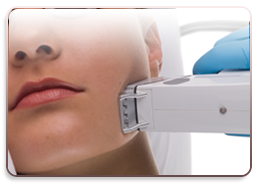 Laser Skin Treatments
Laser treatments that provide hair removal, skin tightening, resurfacing IPL, Fractional CO2 & spider vein therapy that are effective and safe.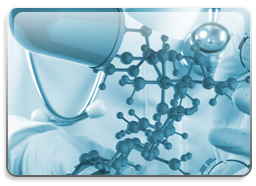 Regenerative Medicine
The process of replacing, engineering or regenerating human cells, tissues or organs to restore or establish normal function.
Body Treatments
Sudatonic™ Infrared technology with detoxifying and firming serums improve circulation, increase your metabolism and energy, firm and tone the skin, as well as rid the body of toxins.
Hormone Therapy
Reaching your body's optimal state takes diet, exercise and a combination of Bio-identical Hormones and supplements specific to each person depending on age and overall health status.
PRP/PPP Treatments
Blood plasma that has been enriched with platelets and contains (and releases through degranulation) several different growth factors and other cytokines that stimulate healing of bone and soft tissue.
RESOURCES
Information and media about my services
dadmin
December 14, 2020
Intravenous therapy (IV therapy) is the infusion of liquid substances directly into a vein. Intravenous simply means "within vein". Therapies...
Read More
CONNECT WITH ME
on social media
Learn new beauty tips, watch me in action, stay up-to-date with my practices
on Facebook or my other social networks.

ABOUT ME
I provide professional and personal service and would like to share with you a bit about me.
My name is Dr. Lindsay Clark and I am an Internal Medicine trained physician with a specialty in Cosmetic Dermatology and Regenerative & Metabolic Medicine, currently working towards my Masters in Anti-Aging Medicine. I am also a member of the American Academy of Anti-Aging Medicine.
I am the Medical Director and CEO of Enhance Medical Group, a Skin Care Center & Metabolic/Regenerative Medicine Practice located in San Mateo, Ca. I have 2 satellite offices, one in San Francisco and the other in Monterey, Ca.
After my Residency was completed in Internal Medicine from Highland Hospital, I initially worked as a Hospitalist at both Alameda Hospital (Alameda) and John Muir Medical Center (Walnut Creek). I cared for patients in the ER, CCU, ICU and inpatient floors, as well as outpatient clinics. While working as a hospitalist, I began my additional training in Cosmetic Dermatology and traveled throughout Northern California to train with some of the best Dermatologists and Plastic Surgeons in the country. I also, at that time, joined the American Academy of Anti-Aging Medicine and my passion and need for more education continued. I went to various lectures and continuing educational events in the study of Regenerative/Metabolic Medicine throughout the country and found that I had a keen interest in this type of medicine. Initially I was a skeptic and a bit of a naysayer, however I soon realized that this specialty not only was interesting, but absolutely essential to healthy living, longevity and prevention of disease.
I specialize in Aesthetic Techniques, Laser Therapy, Injectibles, Cosmetic Dermatology and Metabolic Medicine. Procedures include laser treatment for skin hyper-pigmentation, rosacea, acne scarring, skin laxity, birth marks, stretch marks, spider veins, hair removal, as well as botox, xeomin and fillers, such as Juvederm, Belotero, Voluma and Restylane. I have been administering injections since 2008. I attend continuing medical education conferences in the area of Cosmetic and General Dermatology, Internal Medicine and Metabolic Medicine on a regular basis.
I hold a Bachelor's of Science undergraduate degree from Santa Clara University with dual concentrations in Biology and Art. Following Santa Clara, I then attended Stanford University for post-graduate studies in Physical Chemistry, followed by a Masters Degree in Biophysics and Physiology at Georgetown University. I received my Medical Degree from St. George's University and completed my Residency in Internal Medicine from Highland Hospital.
Having grown up in an all-medical family surrounded by doctors, I was captivated by the study and art of medicine at a very young age. My extensive travels throughout Europe and third world countries, exposed me to unique and rare medical conditions, thereby enabling me to hone my medical skills and knowledge.
Now residing in San Francisco, I am dedicated to medical excellence and innovation. It is with that drive, skill, knowledge, experience and artistic background that I bring cutting edge technology and well-studied techniques to help enhance your natural beauty and self-confidence.